Upcoming events from WISE Women's Business Center
Demystifying Women Entrepreneurship
September 14 @ 8:00 am

-

10:30 am
Join WISE for a morning of real stories and lessons learned from four of Central New York's most successful female business owners.
Demystifying Women Entrepreneurship
Join WISE for an inspiring event where we celebrate the remarkable journeys of local women entrepreneurs! With over a decade each of experience, hear the ups and downs and everything in between of starting and growing businesses in our community. This in-person gathering will take place on Thu Sep 14, 2023 at 8:00 AM.
Located at OneGroup, 706 North Clinton Street, this event promises to offer valuable insights, tips, and personal stories from successful women who have made their mark in the business world. From overcoming challenges to achieving milestones, these panelists will share their experiences, empowering you to pursue your entrepreneurial dreams. Each of our dynamic panelists has over 10 years of small business experience!
Whether you're a budding entrepreneur or simply seeking inspiration, this event is perfect for you. Connect with like-minded individuals, expand your network, and gain practical knowledge from accomplished women who have turned their passions into successful ventures.
Don't miss out on this opportunity to learn from the best! Mark your calendars and join us for the Demystifying Women Entrepreneurship on Thu Sep 14 ,2023 at 8:00 AM. We can't wait to see you there!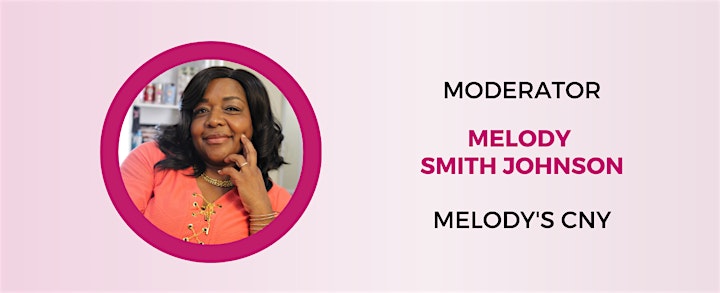 Moderator:
Melody Smith Johnson, Owner, Melody's CNY
Melody is a tenacious catalyst for change. Melody is an entrepreneur, ordained minister, servant leader, social activist, mentor, and a dedicated wife, mother and grandmother. Melody's CNY, is the first a co-working, retail and event space owned by a Black woman in downtown Auburn. Melody's is a community and creative space where female entrepreneurs are embraced to elevate and master the skill of living their wildest dreams.
Panelists:
Heather Kukowski, Heather Kukowski Investigations LLC
Licensed Private Investigator and Founder of Heather Kukowski Investigations LLC (HKI); Heather and the HKI team specialize in fraud, background and insurance investigation, in addition to surveillance, trial preparations and missing persons cases. Heather's "old-fashion investigative approach" and strength in connecting with people have led to her decades of success and trusted reliable reputation.
Jennifer Walls, Co-Owner, The Sweet Praxis
Co-Owner of The Sweet Praxis; a gourmet bakery designed with a conscious effort to source locally + organically. Jen and her award-winning team have created an experience for customers that reaches far beyond their innovative hand-crafted baked goods, contributing to the important conversations about sustainable food systems and social justice here in Central New York.
Diana Jaramillo, Founder, Kin Architecture Studio, PLLC
Founder, Diana Jaramillo, is a licensed architect in New York State and a record holding member of the National Council of Architectural Registration Boards (NCARB). Established in the summer of 2017, Kin Studio started with the mission to practice an architecture that is diverse, equitable and sustainable. Six years later, the practice has grown to work with talented collaborators, with a variety of commercial, retail, residential and community projects. Kin Studio seeks to embrace and practice design that is diverse, equitable and sustainable.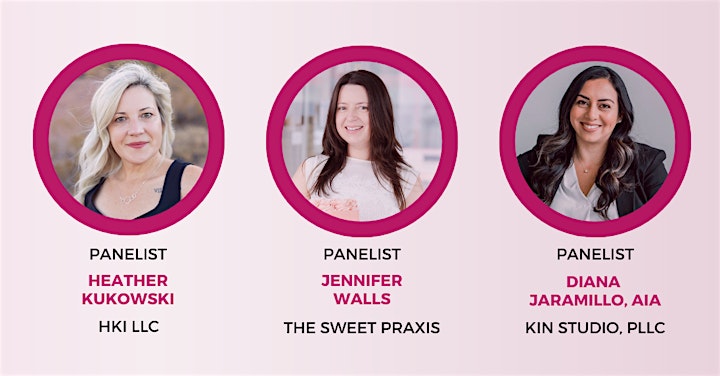 Reasonable accommodations for persons with disabilities will be made if requested three days in advance. Contact Carolyn Tucker at wisecenter@syr.edu to make arrangements.